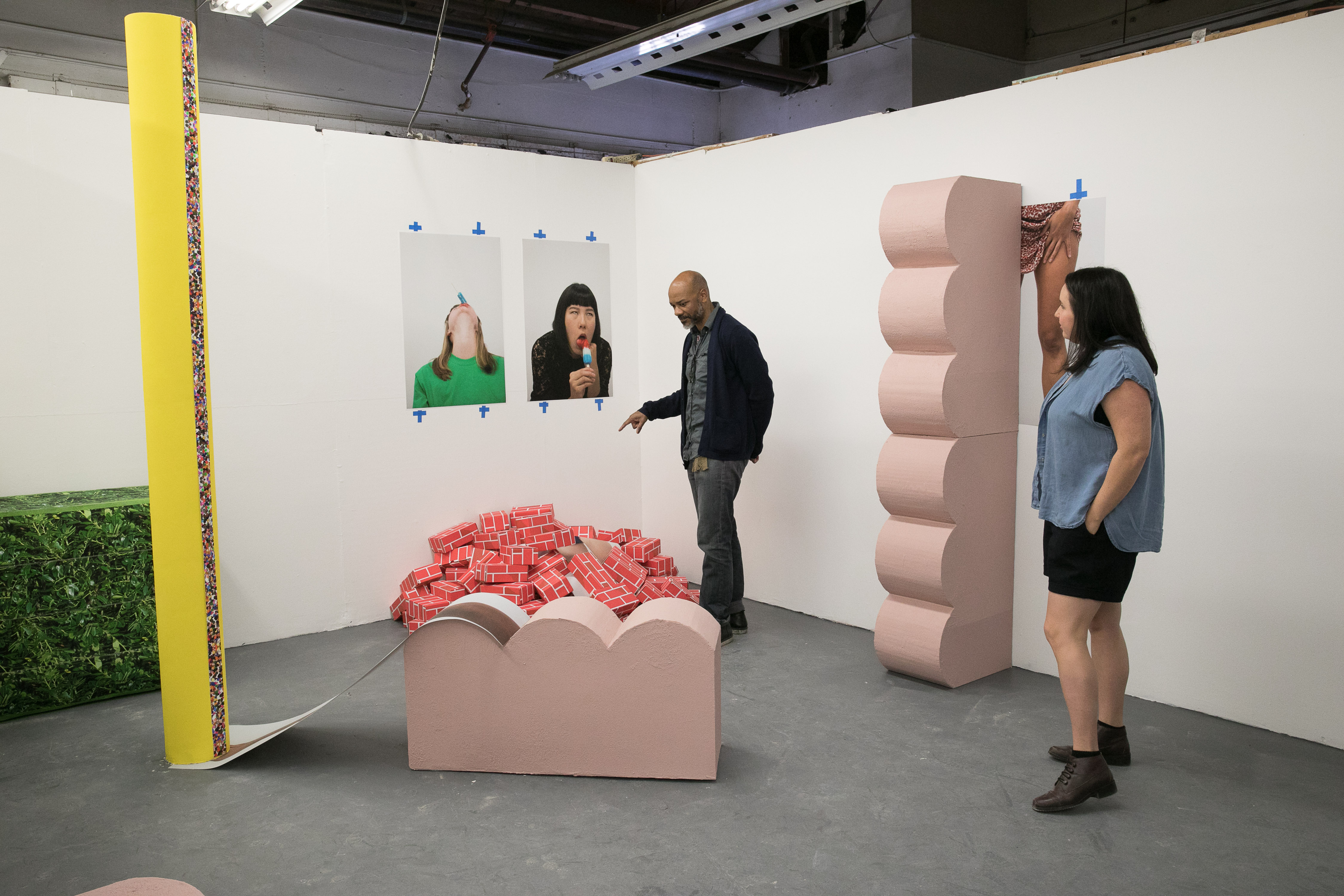 Graduate Studies
The Department of Art's M.F.A curriculum fosters the development of a sustained artistic practice through exploration, experimentation, and intensive studio work and study. Opened in Fall 2019, the UCLA Margo Leavin Graduate Art Studios provide individual and communal work spaces for M.F.A Art students with a design that considers the nature of artistic practice today and can evolve to anticipate change.
The six areas of study—Ceramics, Interdisciplinary Studio, New Genres, Painting and Drawing, Photography, and Sculpture—are supplemented by contemporary critical theory seminars. Opportunities to investigate areas beyond one's concentration are encouraged.
Ceramics
The Ceramics Area supports art practices in which material experimentation with clay propels critical thinking and work across Disciplines, including clay-based elements in performance, video and installation.
> Read More About Ceramics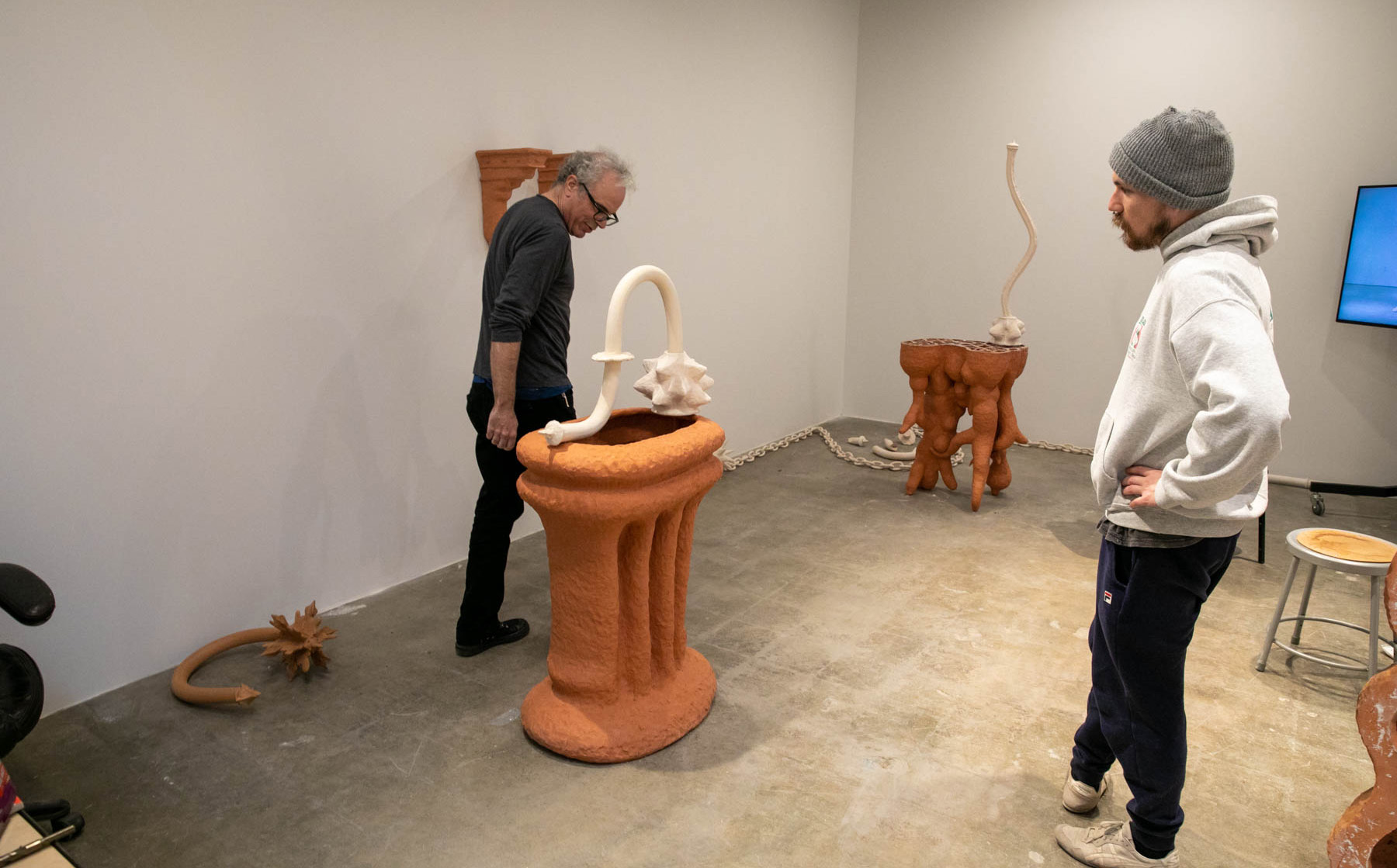 Interdisciplinary Studio
The Interdisciplinary Studio Area combines artistic production and focused research to support the development of site- and debate-specific forms of critical cultural engagement that extend beyond the framework of individual studio practice.
> Read More About Interdisciplinary Studio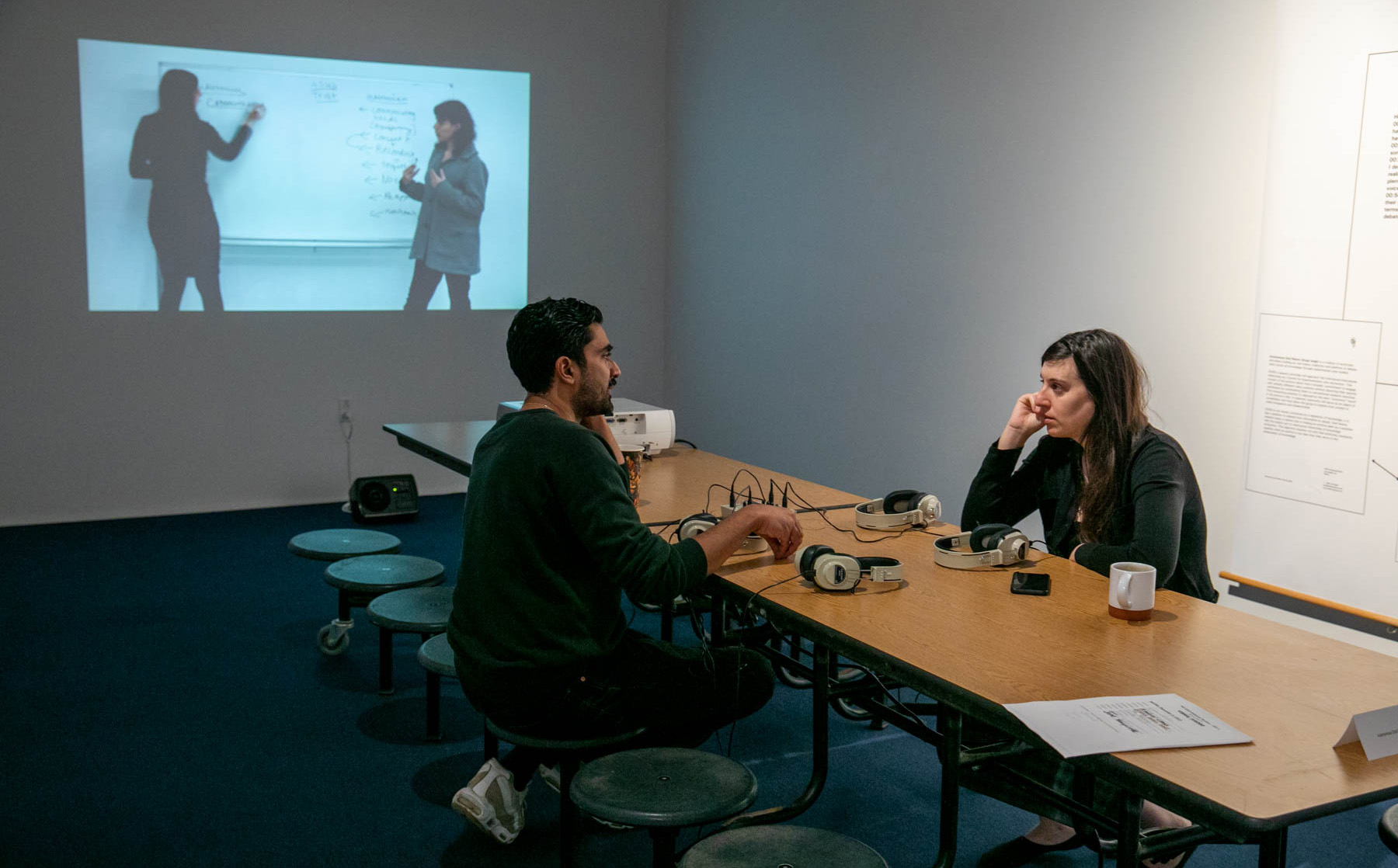 New Genres
Graduate students in the New Genres Area are exposed to the theoretical frameworks, historical precedents and current examples of moving image, sound, performance, installation, hybrid, and emerging art forms in combination with continued independent practice, experimentation, and critique.
> Read More About New Genres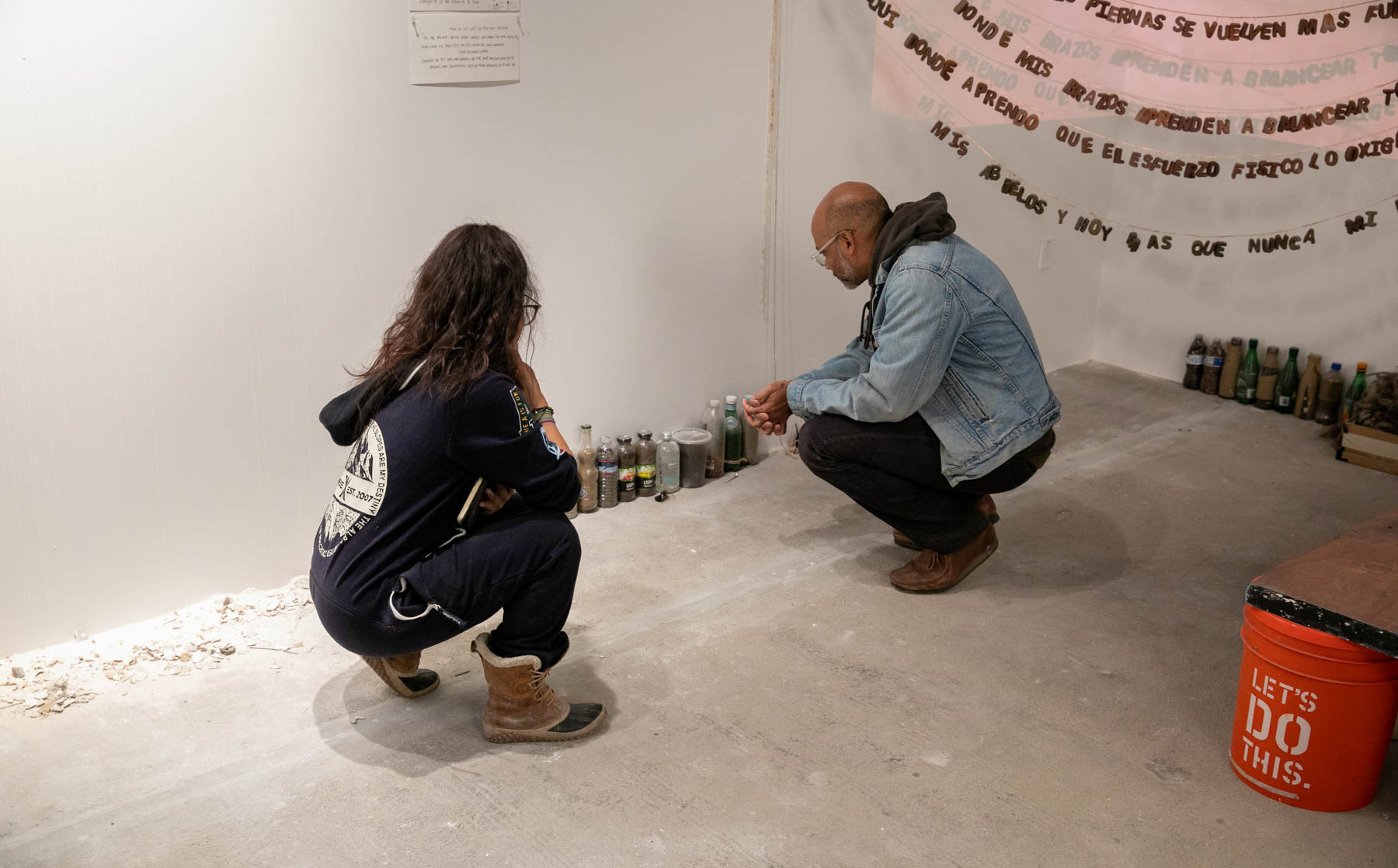 Painting and Drawing
Within the Painting and Drawing Area, graduate students are encouraged to examine and explore all the formal and conceptual possibilities offered within the discipline, while continuing to refine their own personal modes of expression.
> Read More About Painting and Drawing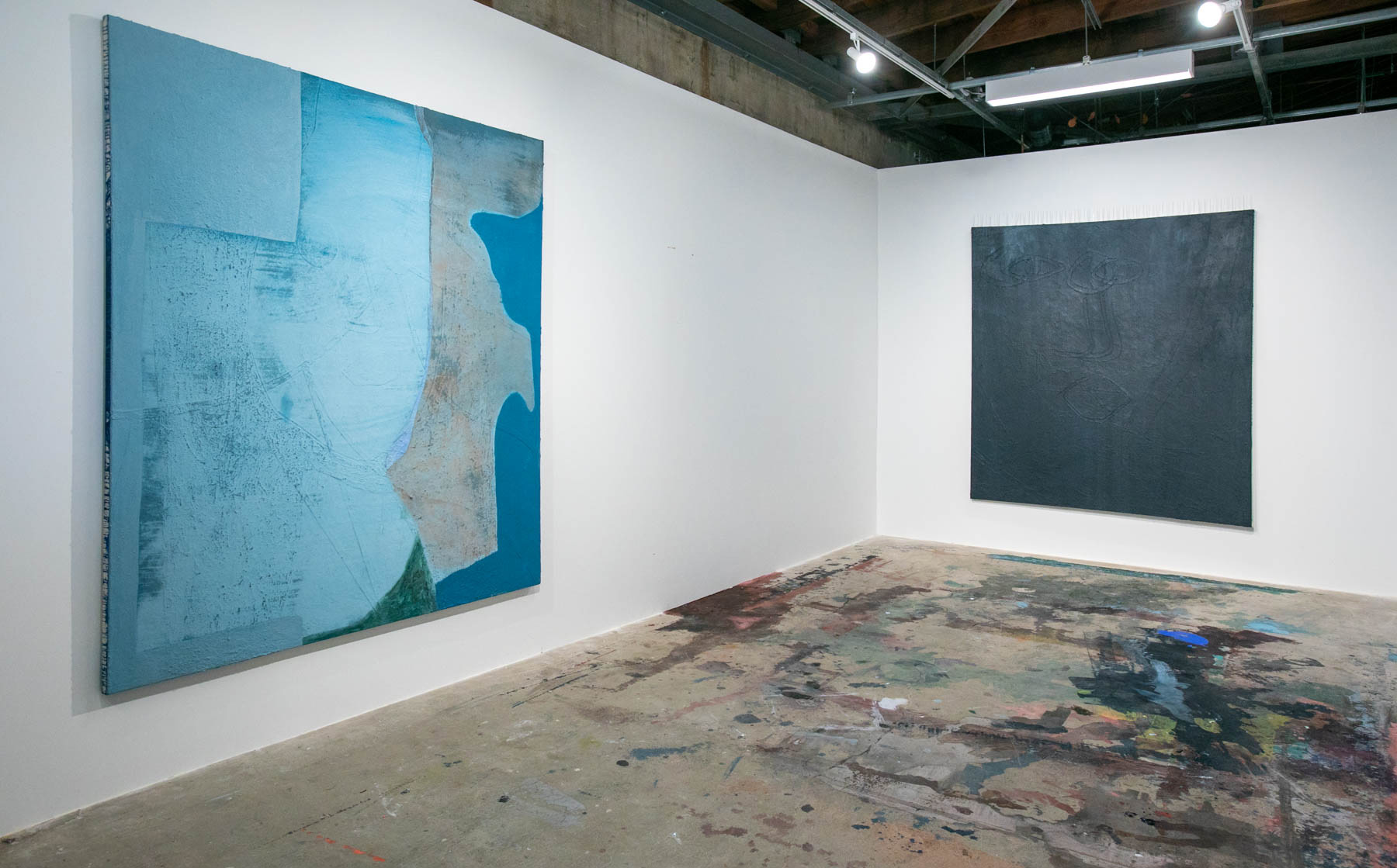 Photography
Graduate students in the Photography Area are encouraged to experiment and strengthen their individual practices of making works of art using photographs and to critically examine the historical and contemporary role photographic imagery and objects hold in society.
> Read More About Photography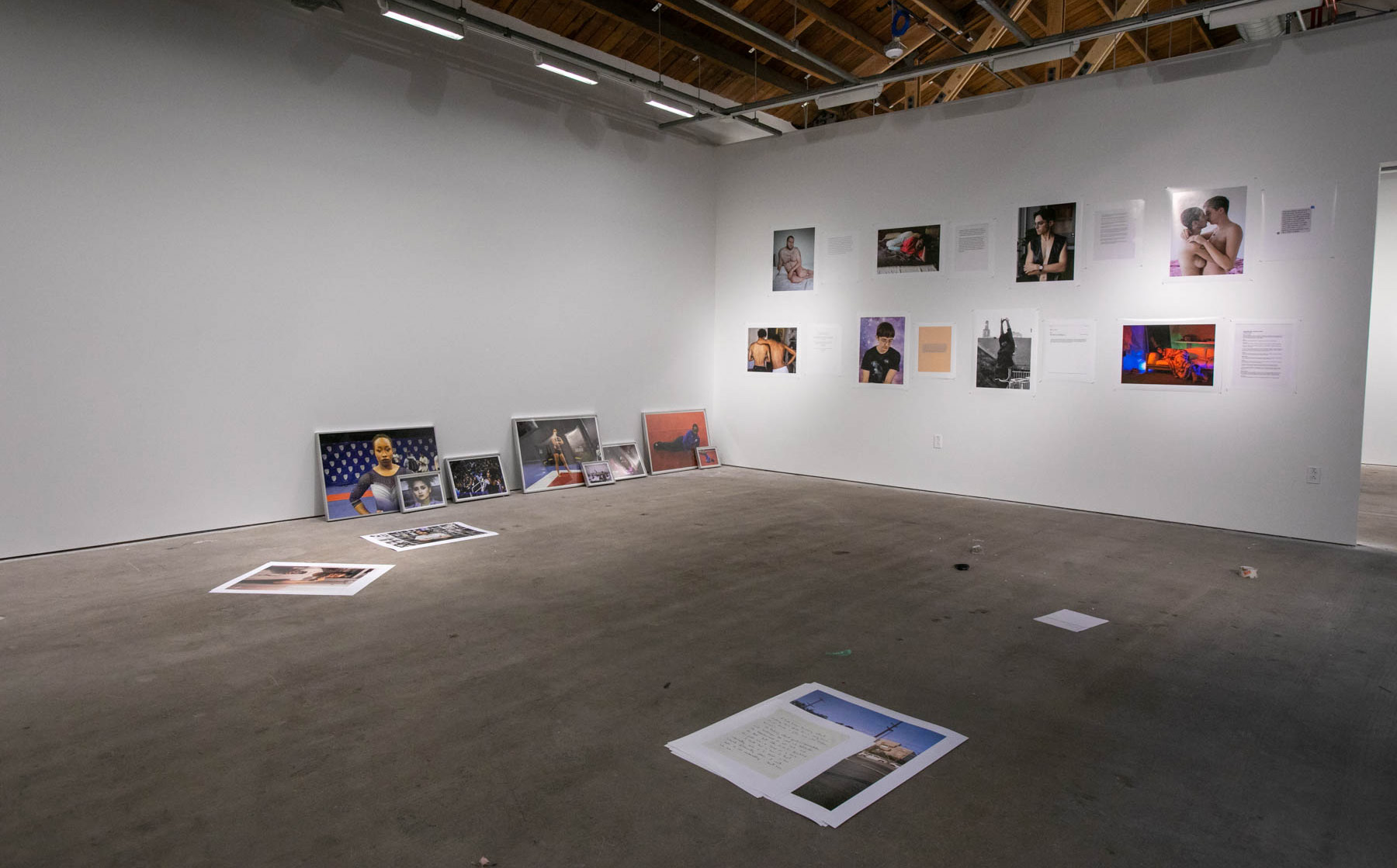 Sculpture
Sculpture's basis is the exploration of three-dimensional contemporary expression where questions about context and culture at large inform every Sculpture candidate's studies.
> Read More About Sculpture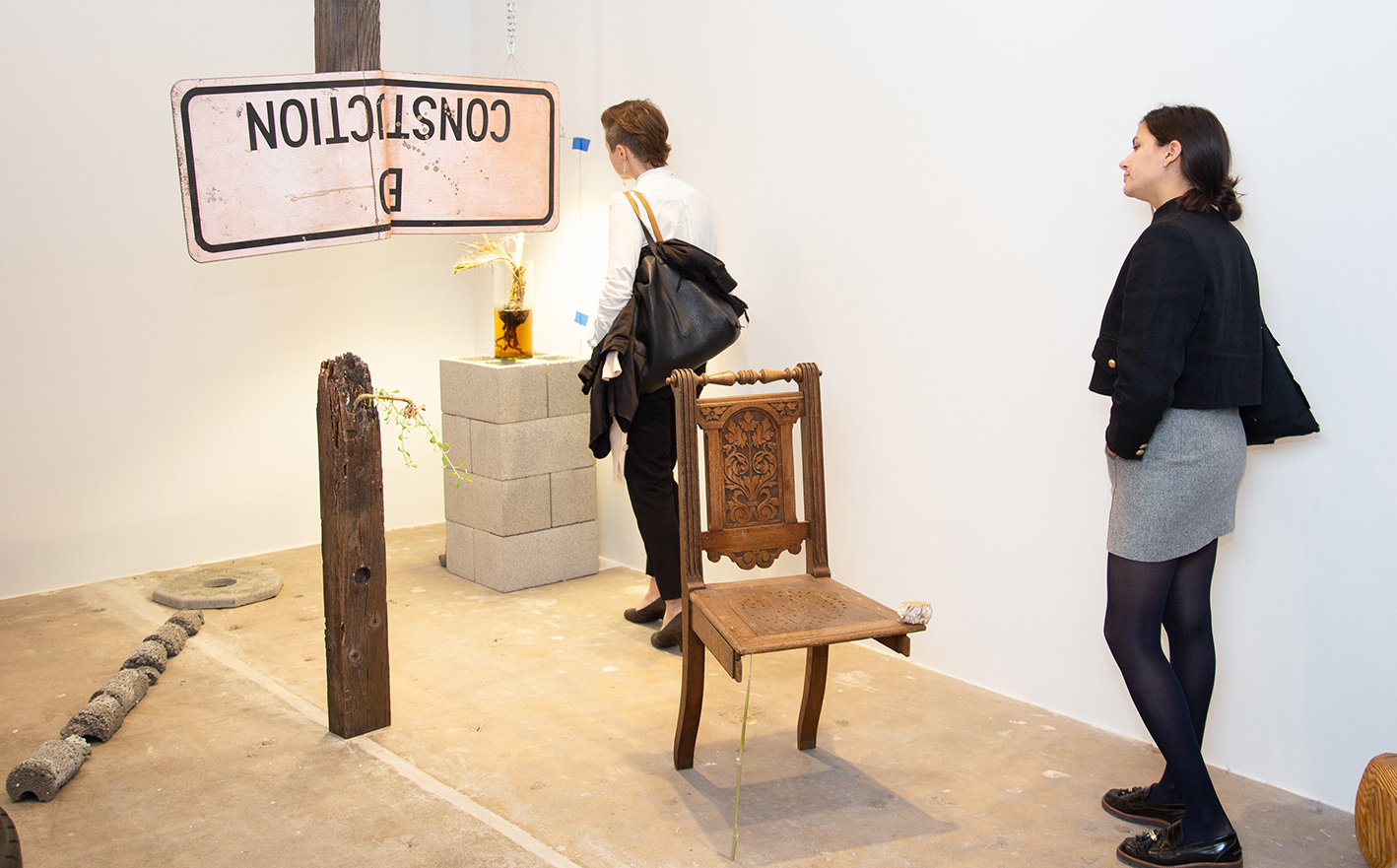 Headed by a faculty of internationally recognized artists and complemented by numerous visiting lecturers, the Department of Art at UCLA is committed to professional art training within the context of a great liberal arts university.
>Meet Our Faculty
Independent studio work is at the core of the M.F.A Art curriculum, and the low faculty-student ratio facilitates regular one-on-one instruction. All of the department's courses aim to instill an understanding of and appreciation for the visual arts and their contributions to the history of cultural development and change. Current critical and theoretical thought is the focus of the Seminar in Art (Art C280), and a wide range of contemporary issues are addressed in the Visiting Artists Lecture Series. In addition, group critique and peer review are integral components of the program. Reviews of graduate work in the winter and spring quarters serve as a forum for critique and discussion with the entire faculty. Students may choose from a diverse group of electives and can take classes in other departments within and outside the School of the Arts and Architecture. Regular interaction between the studio and the classroom creates a close-knit intellectual community that furthers critical thinking and creative growth.
Important Links