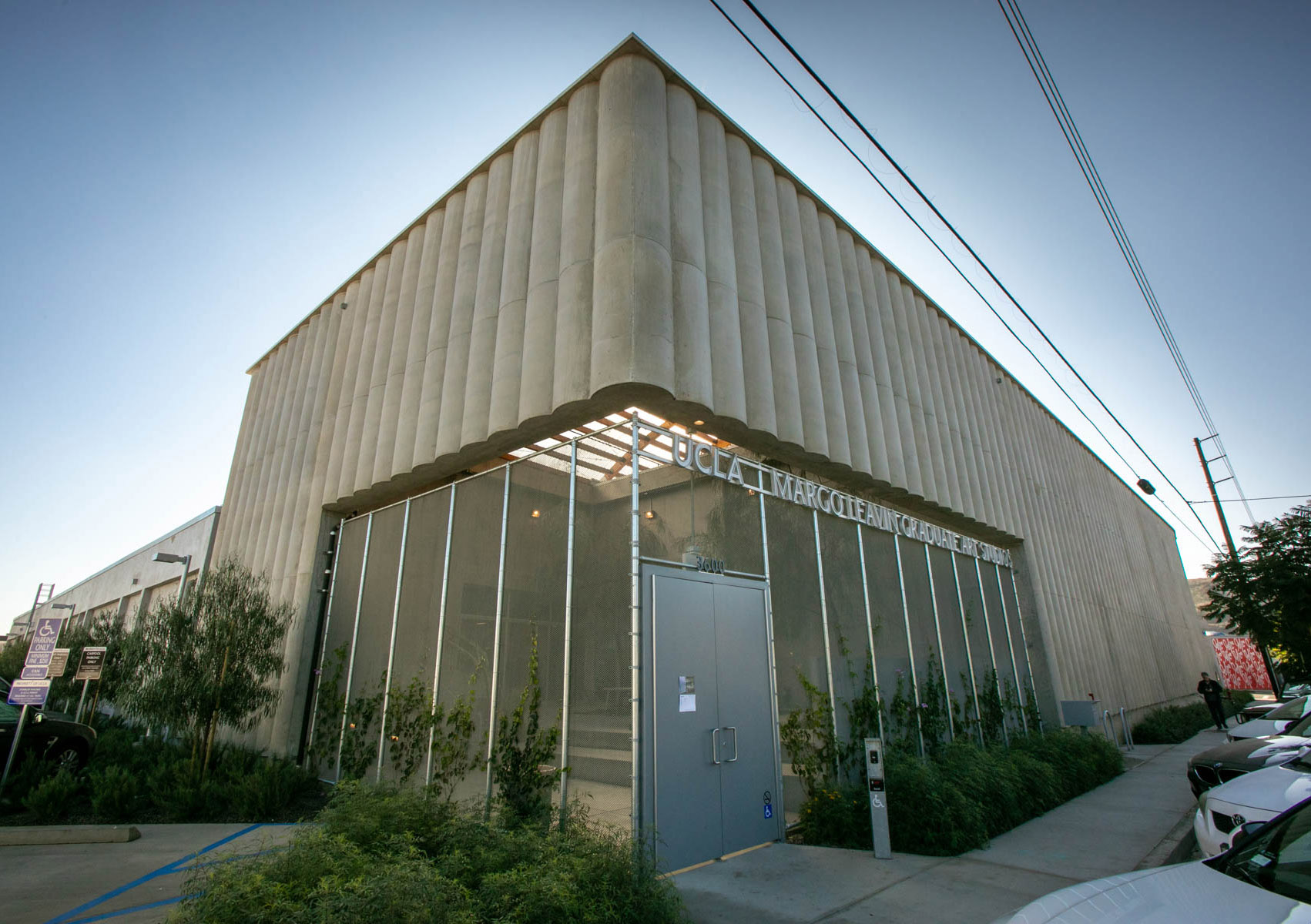 UCLA Margo Leavin Graduate Art Studios
Housed in a 48,000 square foot newly renovated campus, the UCLA Margo Leavin Graduate Art Studios blends private and shared spaces to support a diverse range of creative practices. Studios, exhibition, social, and work spaces provide for the emerging needs of the graduate student community.
Studio space
Private studios are clustered throughout the 48,000 square foot campus, providing individual workspace for all graduate students.
The Alice and Nahum Lainer Family Gallery, Center Bay Gallery, and Shoot Room
5,000 square feet of common use exhibition spaces provides room to produce and present work that expands beyond the limitations of individual studios.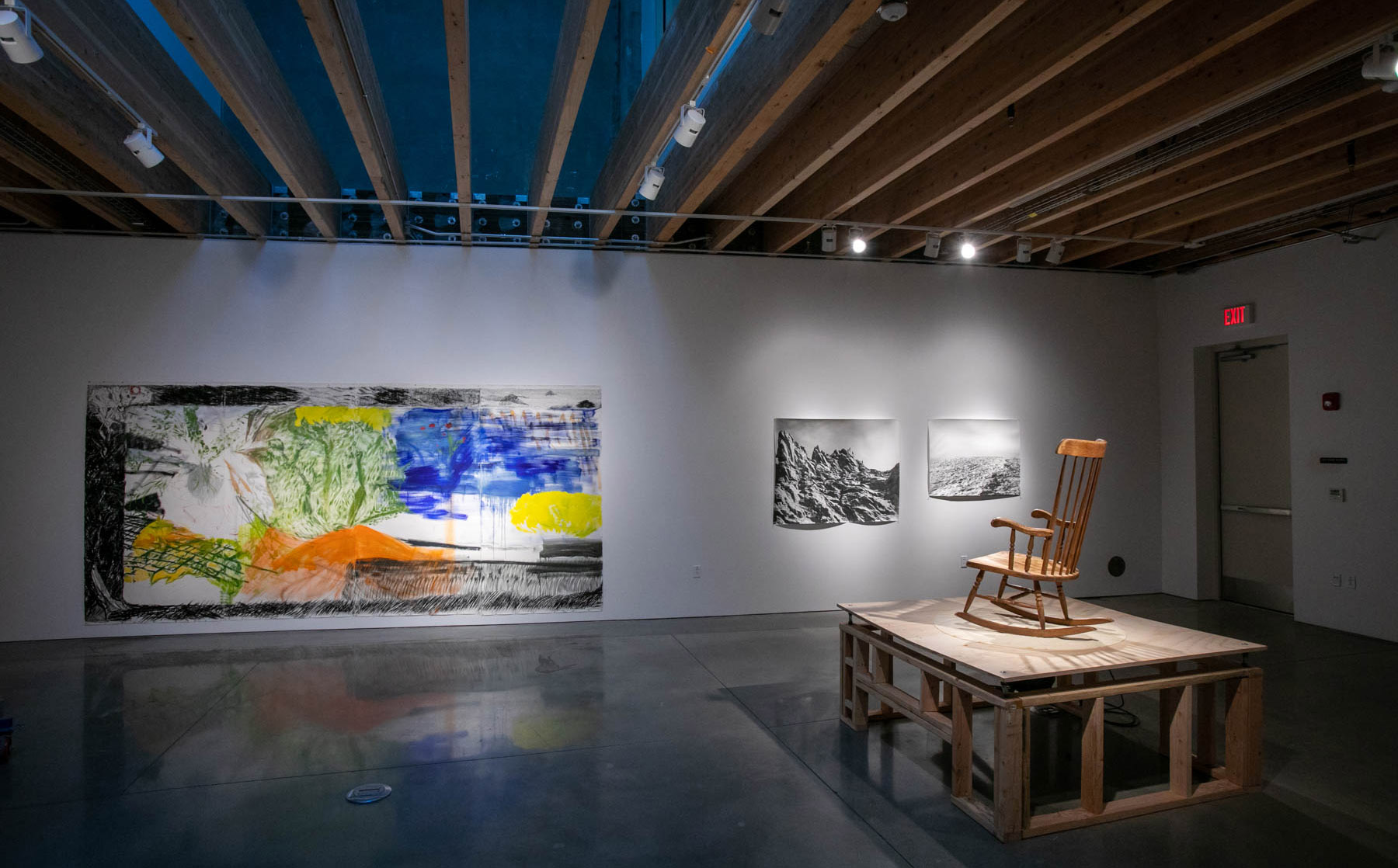 Digital Lab
A computer lab houses large format scanners and printers along with 12 workstations for photo and video editing as well as 3d work.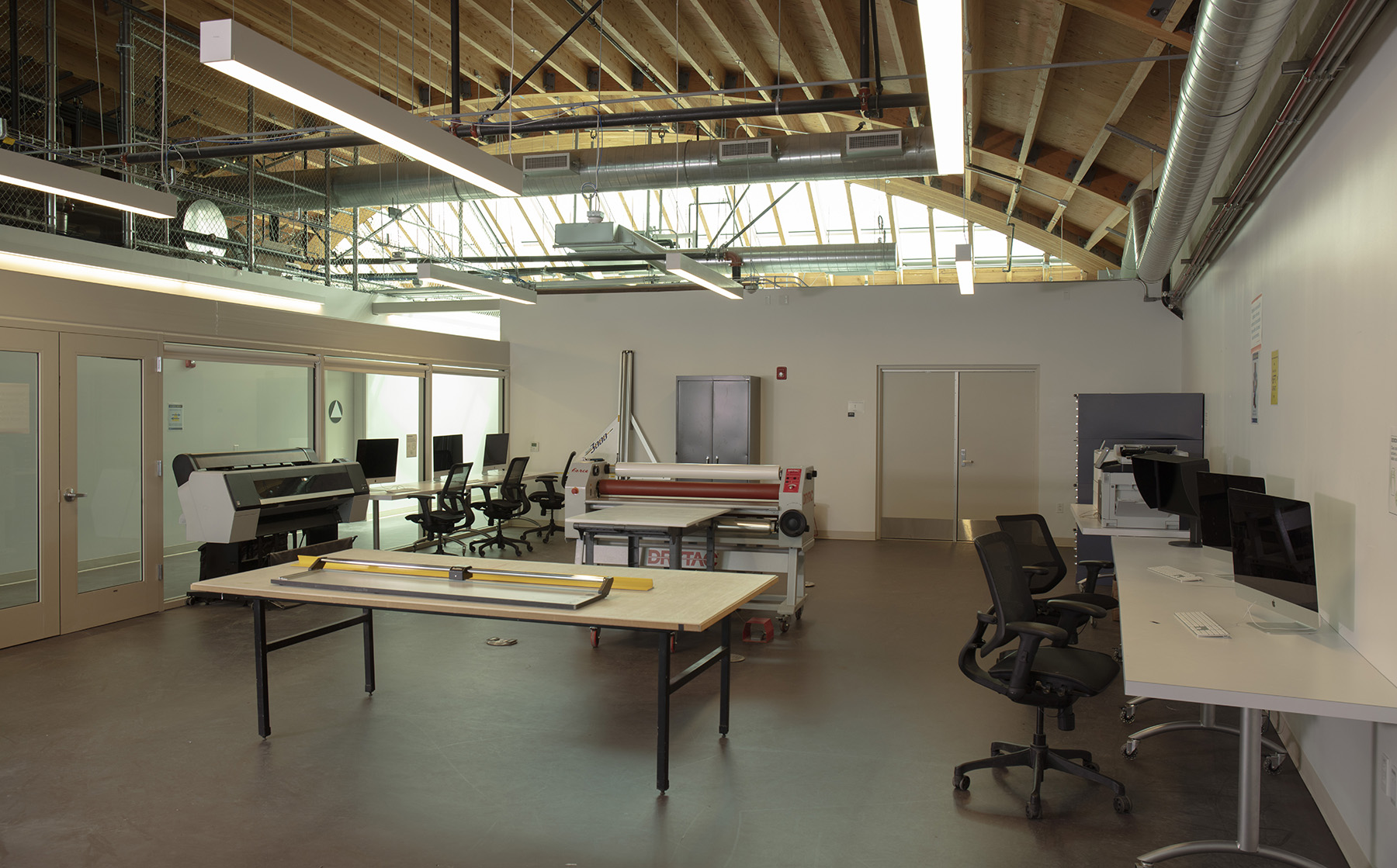 Sculpture Yard and Wood Shop
Expansive 5,500 square feet labs provide tools and ample workspace for wood, metal, and digital fabrication such as laser cutting, CNC router and plasma cutting, 3d scanning and printing.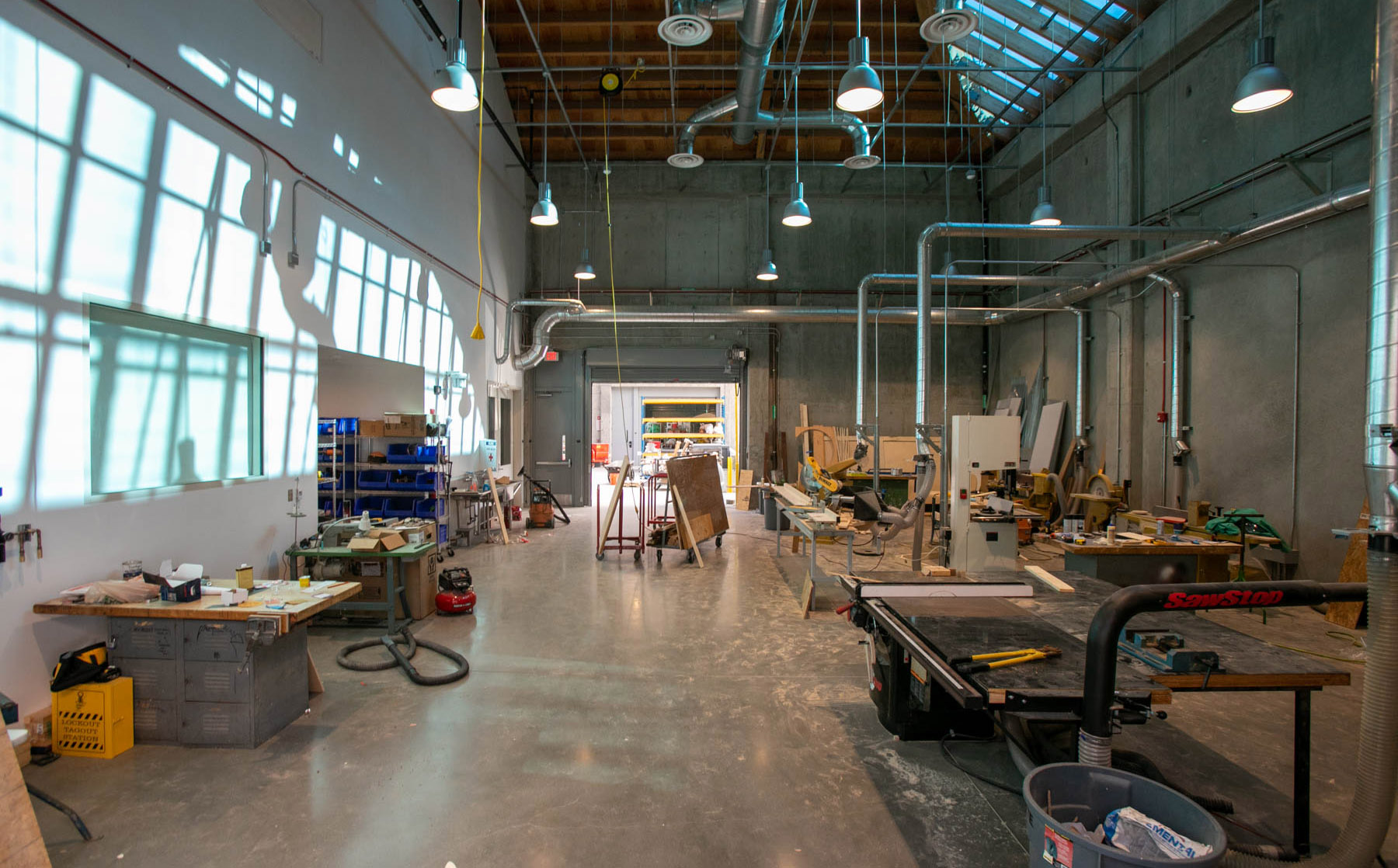 Ceramics Lab and Ceramic Yard
3500 square foot fully equipped ceramic lab with large gas and electric kilns.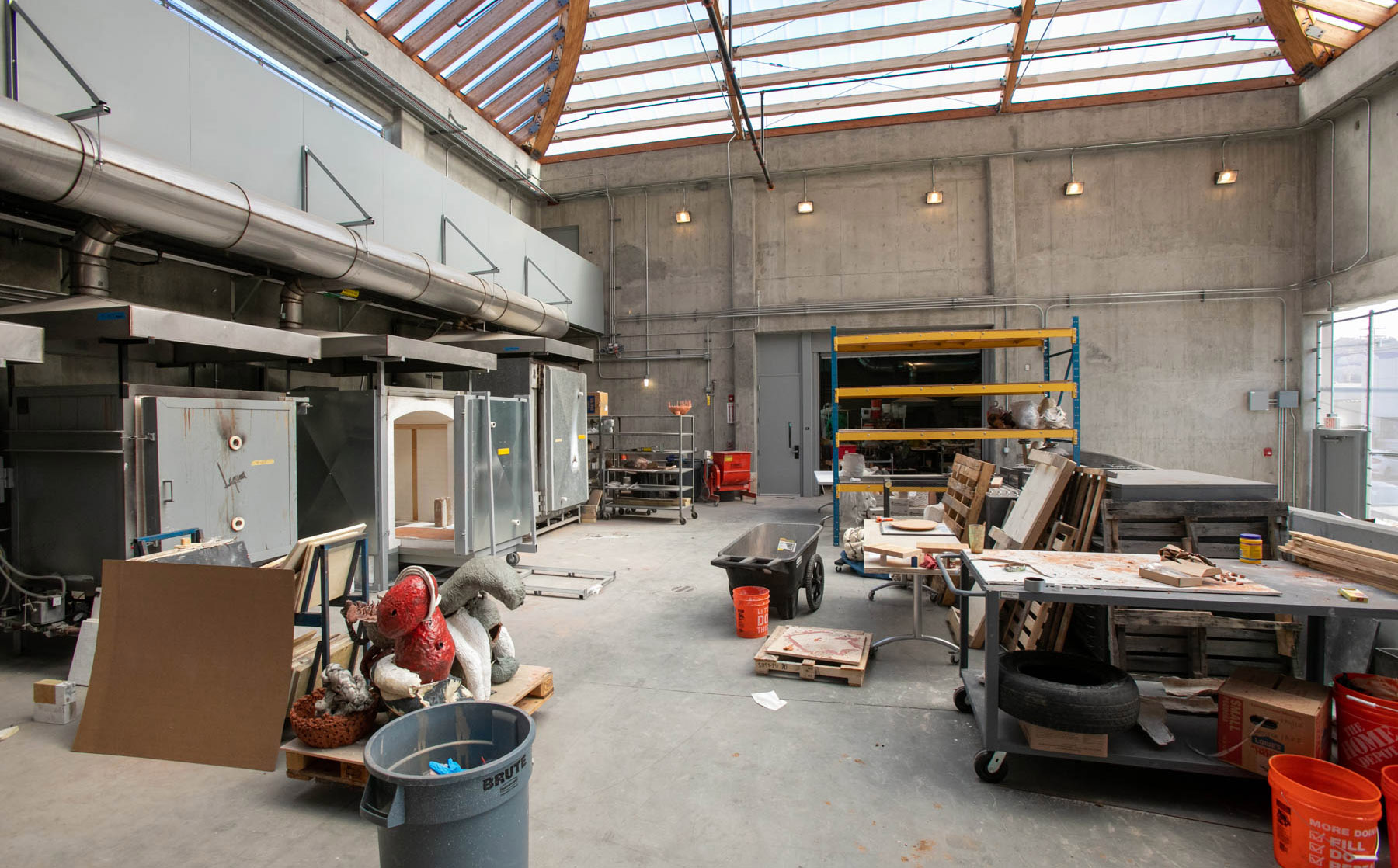 Equipment
Cameras, projectors, and production equipment are available for checkout.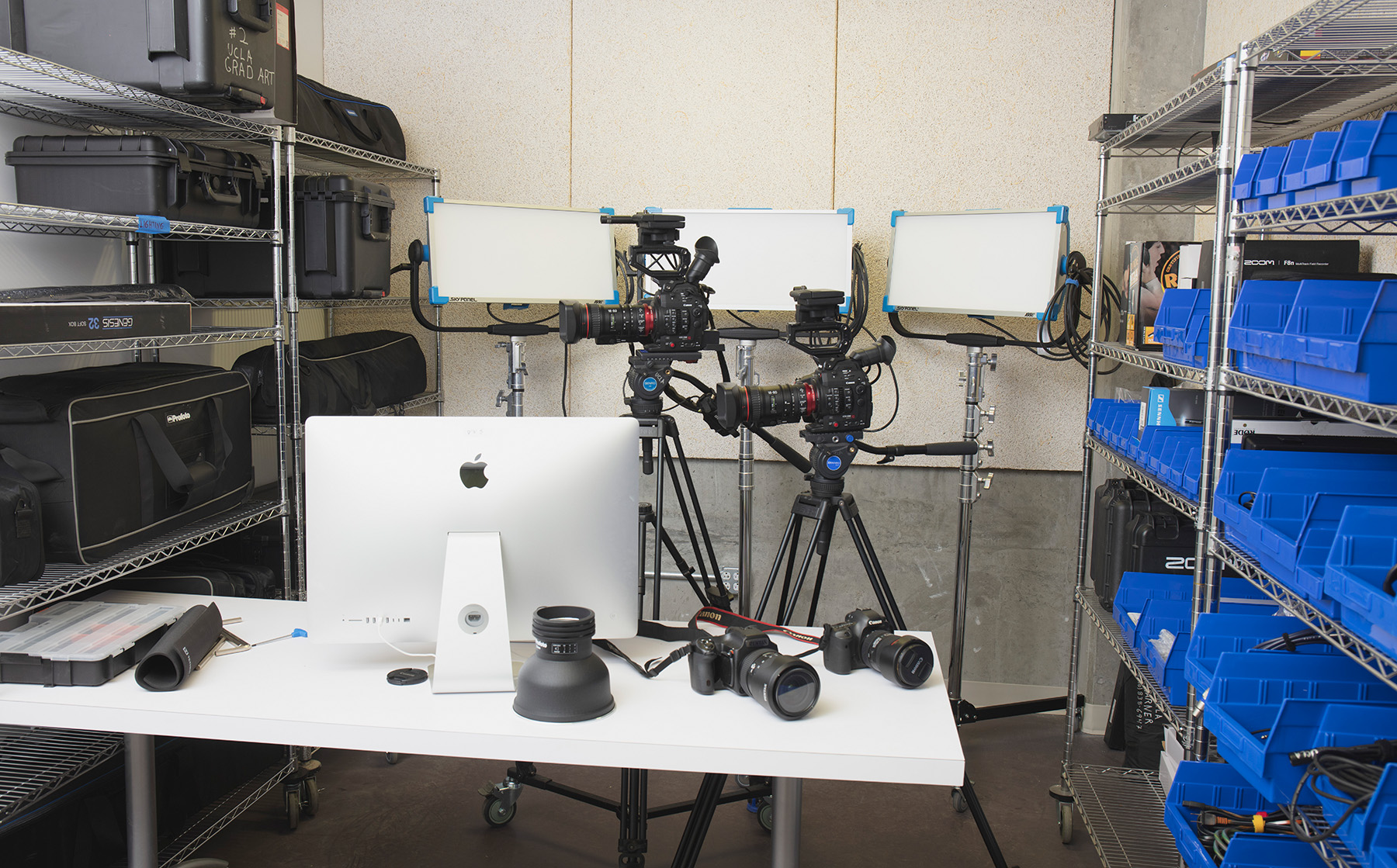 Events
The Graduate Visiting Artist Lecture Series takes place at the studios as well as Open Studios, a public event which allows students to present their work to the larger Los Angeles audience.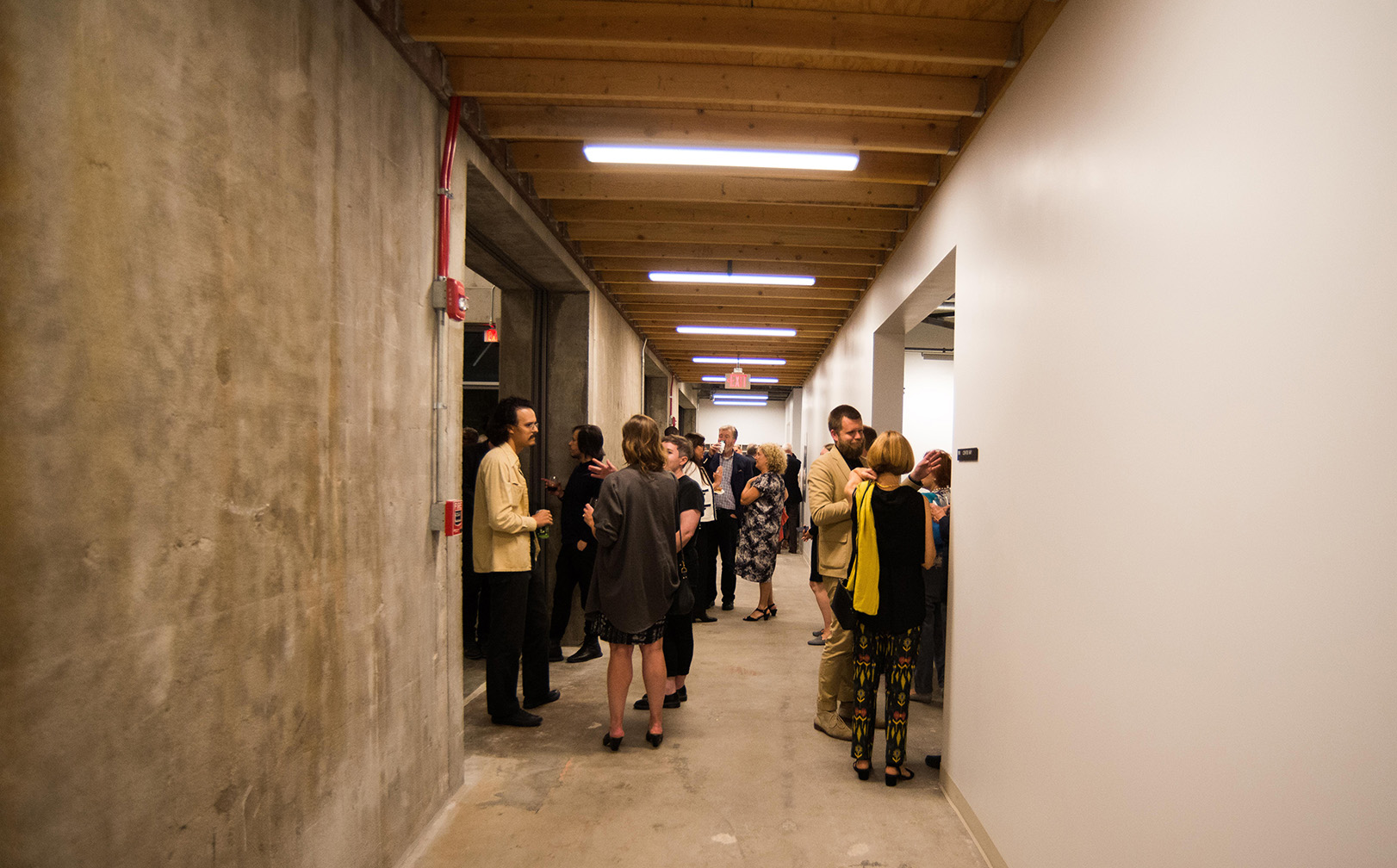 UCLA Margo Leavin Graduate Art Studios
3600 Hayden Ave.
Culver City, CA 90232
Margo Leavin Graduate Art Studios - Manager
Ed Beller
E: beller@ucla.edu
T: (310) 753-0623
Margo Leavin Graduate Art Studios - Shop Supervisor
Nicholas Gaby
E: nicholas.gaby@arts.ucla.edu
T: (310) 569-8591
All M.F.A. students are offered the use of individual studios off-campus in the UCLA Margo Leavin Graduate Art Studios, located in Culver City. In addition to individual studio spaces, the studio building houses photography, sculpture, ceramics, and computer labs, as well as open spaces for exhibitions, lectures, and group critiques. Although the Department of Art does not offer graduate level courses in the summer, the graduate studios are open year-round.
The studios are generally closed to the public (including prospective students) except by appointment and during Open Studios which are held at the end of the fall and winter quarters.