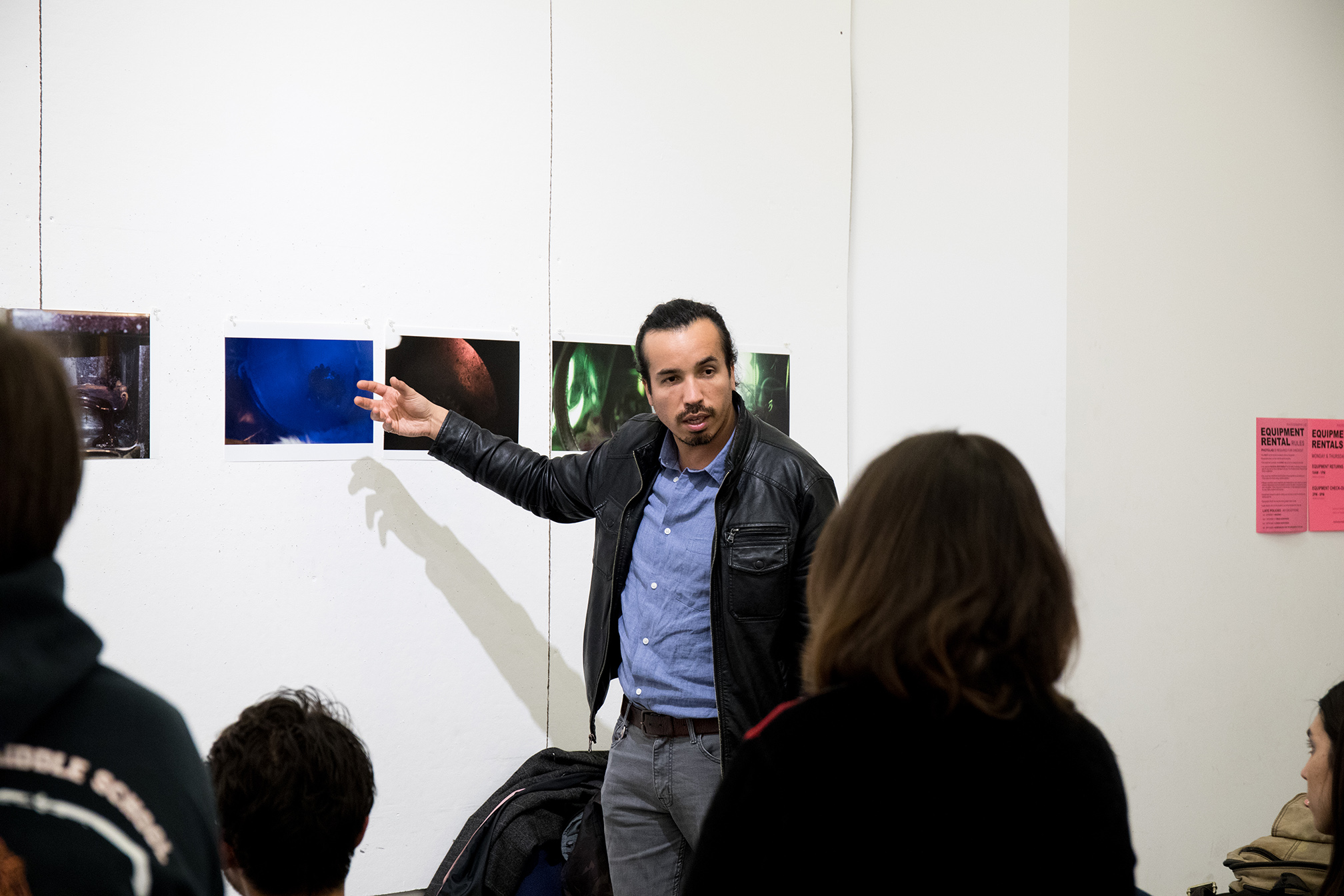 Undergraduate Studies
The top-ranked studio-art program in a public university nationally, the UCLA Department of Art empowers students to reshape their worlds through critical inquiry and transformative creativity. Committed to equity and inclusion in the arts, the Department of Art attracts diverse, gifted, and highly motivated young artists who are driven to speak to society's challenges and to envision change.
"My job as an artist is to continue to be creative and experimenting, bring up new forms and new ways of problem solving, new ways of having conversations."
—Rafa Esparza, Alumni, B.A., 2011
The undergraduate (B.A.) program includes courses in Ceramics, Interdisciplinary Studio, New Genres, Painting & Drawing, Photography and Sculpture. The program also encourages the integration of studio work with an inquiry into the global, historical, and scholarly aspects of the visual arts, providing the framework to assist each student in the development of their own body of work.
Ceramics
In the Ceramics Area students are encouraged to explore myriad ways of working with the medium of clay, engaging with art historical and contemporary critical issues. Classes provide instruction in form construction and surface design, so that students become competent in the use of ceramic materials.
> Read More About Ceramics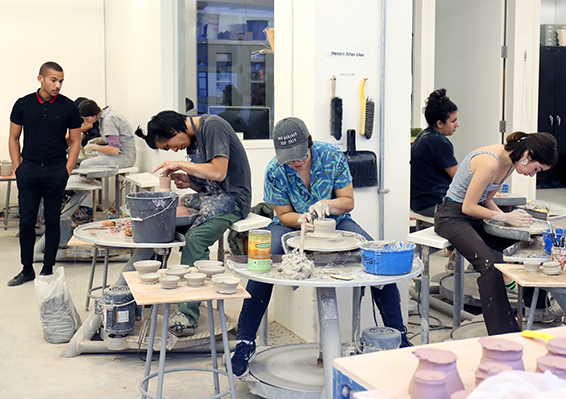 Interdisciplinary Studio
The Interdisciplinary Studio Area combines artistic production and focused research to support the development of site- and debate-specific forms of critical cultural engagement that extend beyond the framework of individual studio practice.
> Read More About Interdisciplinary Studio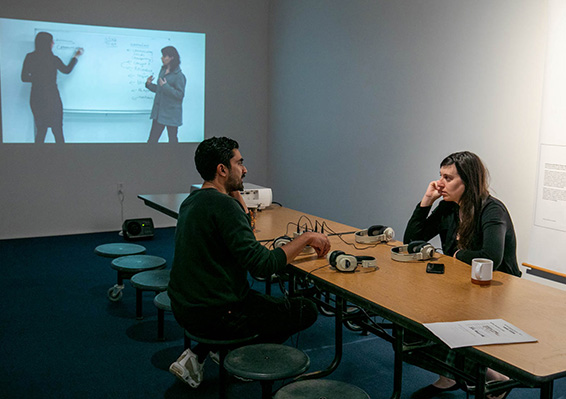 New Genres
The New Genres curriculum includes moving image, sound, performance, installation, hybrid, and emerging art forms. The program invites students to question preconceived ideas about the roles art plays in society, and to examine how these roles are impacted by specific forms and mediums.
> Read More About New Genres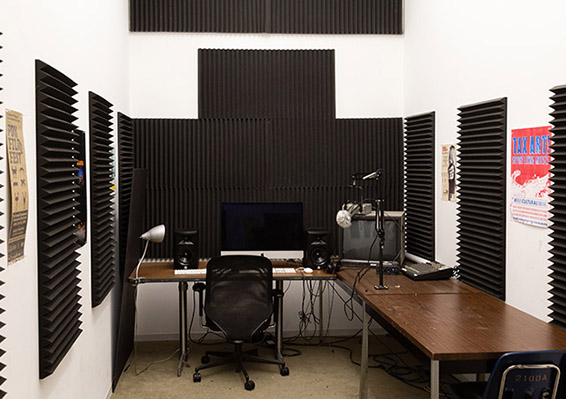 Painting and Drawing
The Painting and Drawing area at UCLA encourages innovation and experimentation while also addressing the history of the longest standing practice in the visual arts. Within this area of study, students are encouraged to examine and explore all the creative possibilities offered by painting, drawing, and printmaking, while continuing to develop their own personal styles of expression.
> Read More About Painting and Drawing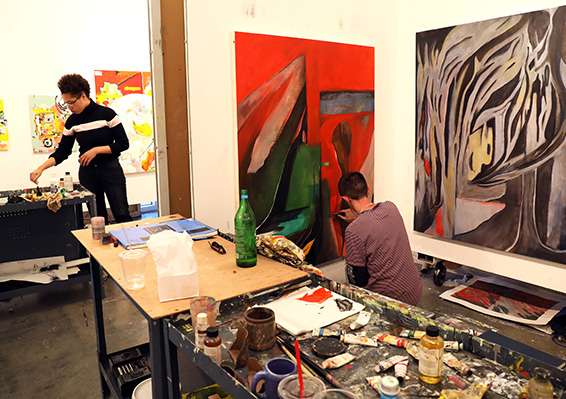 Photography
The Photography Area concentrates on issues of contemporary photography, which encompasses print, installation, and video. The program emphasises the student's perspective within the medium through critique and technical expertise in the courses offered.
> Read More About Photography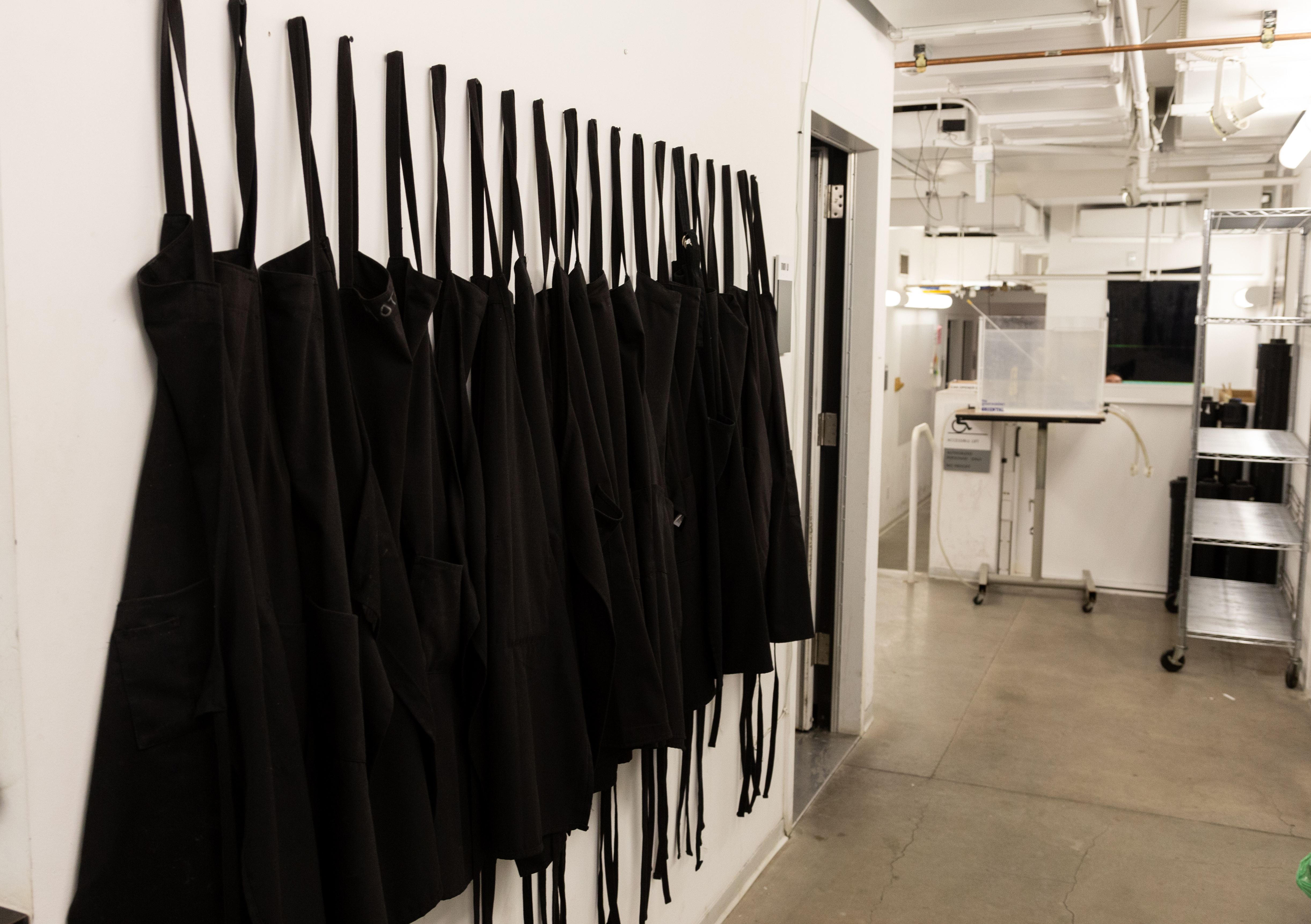 Sculpture
The Sculpture Area enables students to develop proficiency in fundamental sculptural materials and techniques, including woodworking, metal working, mold-making and casting, and some digital fabrication. Doing and thinking, hands-on learning and the construction of meaning are emphasized in equal measure.
> Read More About Sculpture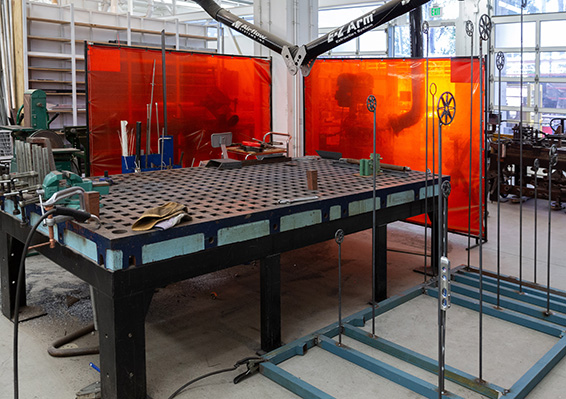 Headed by a faculty of internationally recognized artists and complemented by numerous visiting lecturers, the Department of Art at UCLA is committed to professional art training within the context of a great liberal arts university.
>Meet Our Faculty
Students have the unparalleled opportunity to work closely with a faculty of internationally recognized artists and distinguished guest lecturers. They are exposed to a broad range of approaches to making and interpreting art, as well as perspectives on the role of art and artists in society. The rigorous studio courses at the program's core provide students with the tools, facilities, and curriculum to develop skills in the areas of Painting and Drawing, Sculpture, Photography, Ceramics, and the wide range of innovative mediums and methods covered by Interdisciplinary Studio and New Genres. Students are encouraged to work intensively within and across these areas of study to find their own voices and craft their own practices. Intensive making is augmented by courses in art history and critical theory, as well as liberal arts studies in other academic fields across the UCLA campus.
Visit the UCLA General Catalog, for more information regarding the Undergraduate Art (B.A.) program.
Important Links