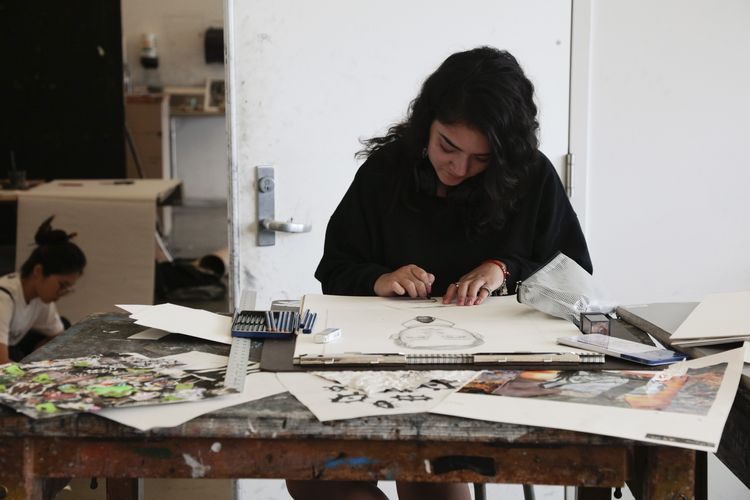 Summer Art Institute
The Summer Art Institute is designed for talented and highly motivated high school students. Each two-week session carries three units of UCLA college credit, and is structured around a combination of daily instruction, focused studio work, artist lectures, group critiques, individual meetings with faculty, and an exhibition. We are happy to announce that we will be offering one in-person session and one remote session this year. Students may enroll in one or both two-week sessions.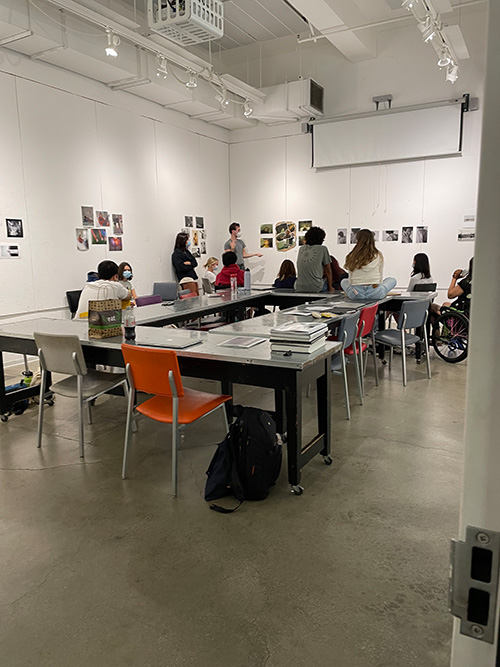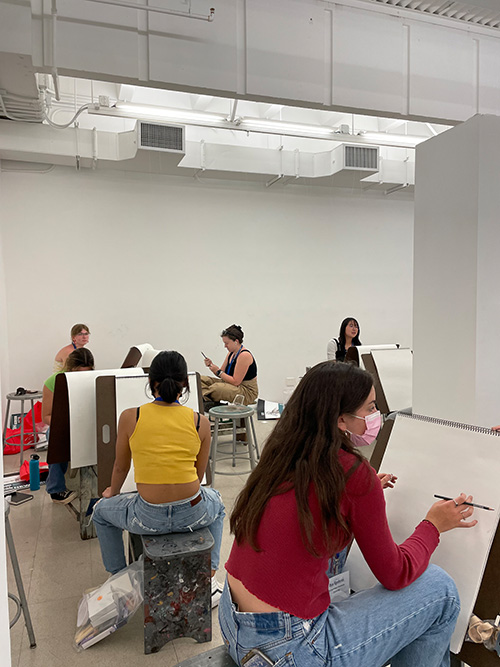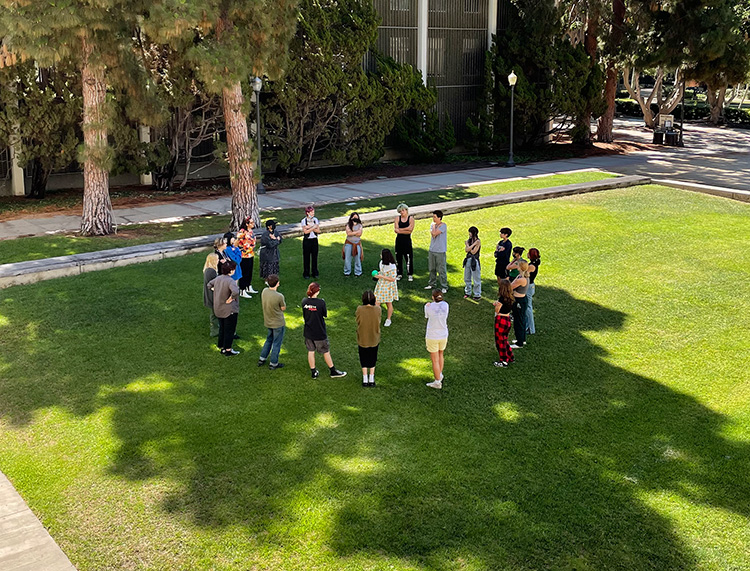 Session A (In-Person): July 9 – 22, 2023
Drawing/Painting/Photography/Sculpture
Session B (Remote): July 24 – August 4, 2023
Drawing/Painting/Photography/Video Art & Experimental Animation
In-Person and Remote learning for 2023
This year the Art Summer Institute is offering our program both in-person and remotely! As with every summer, the 2023 Institute will give high school artists the chance to make new friendships, build their portfolio, and experience life as an art student at a major research institution. Institute activities are scheduled from 9:00am to 4:00pm PDT, Mondays through Fridays*, with an hour break for lunch.
Scholarship Opportunities
California residents are eligible to apply for Summer Scholars Support, a need-and merit-based scholarship offered by the UCLA Summer Sessions Office. For more information and application deadline, visit the Summer Scholars Support website
Register Today
https://summer.ucla.edu/institutes/Art
For further information: