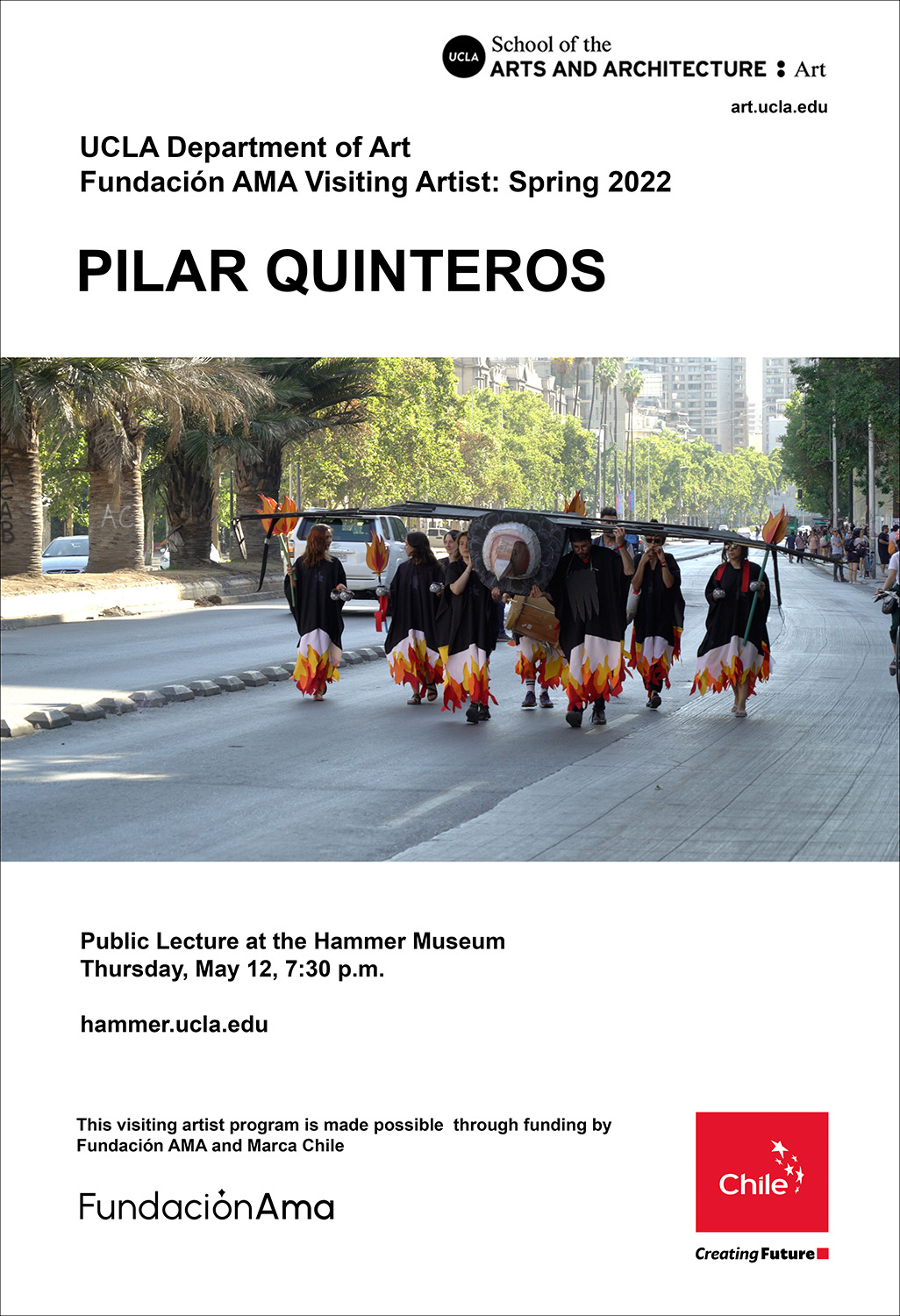 UCLA Dept of Art Lecture: Pilar Quinteros
---
Thursday, May 12, 2022, 7:30 p.m.
---
Hammer Conversations
Pilar Quinteros: UCLA Department of Art Lecture
Born in Santiago, Chile, the artist Pilar Quinteros lives and works between places. Quinteros uses inexpensive materials to construct ephemeral, site-specific interventions. Aesthetic and visual analysis of the transformations of the world we know (or we believe we know) has led Quinteros to understand that everything is a construction in the broadest sense of the word, and that humans are capable not only of creating fiction but believing it.
Quinteros was cofounder of the MICH Collective (International Museum of Chile, 2010–19) and is part of the art collective LA CUMBIA MAPACHE. She earned a bachelor of arts from the Pontifical Catholic University of Chile. Quinteros has exhibited work internationally, including at film festivals, contemporary art biennials and triennials, and both solo and group museum exhibitions.
More details on the Hammer Museum website
This visiting artist program is made possible through funding by Fundación AMA and Marca Chile
---
HAMMER MUSEUM
Free for good
10899 Wilshire Blvd.
Los Angeles, CA
90024
(310) 443-7000
info@hammer.ucla.edu
---